About Condos & Castles
King West's Original Boutique Brokerage since 1999!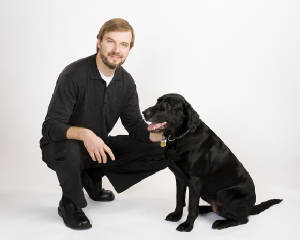 Paul H. Raszewski - Broker of Record/Owner and Founder
Involved in Toronto Real Estate market since 1985, including ownership and management of residential properties. Involved in King West sales since the early 1990's. Continuing a 600 year old family tradition of land ownership and management in Europe since 1402 !
Founded Condos and Castles Realty in 1999.
Opened first real estate brokerage in King West in 1999.
Opened second location in Corktown/Distillery District in 2004.
Achieved distinction as recipient of TOP 5 Agents award in the central west district by units sold
Awarded the distinction of the ABR or Accredited Buyer Representative designation by the Real Estate Buyer's Agent Council Inc (REBAC) of the National Association Of Realtors (NAR)
Completed educational requirements for the Market Value Appraiser designation
New Head Office location on King St opening in December 2008.
One stop shop - realtor/lawyer/banker created in 2005.
2011 CERC Relocation Specialist TM Designation.
South Georgian Branch in Port McNicoll ON opened in 2015
Company team currently includes:
6 agents
4 assistants
In house lawyer
In house mortgage broker
Ella Raszewska - Vice President/CFO
Company co-founder and co-owner, has been in charge of Administration , Accounting, Recruitment, Marketing for the company since its inception. Has been involved in the real estate investment scene since 1992. An essential part of this family owned business team Ella also helps our customers with ideas on home preparation, staging, interior design and decoration, and much more. Helped by her experience and education as a decorator, designer, construction manager, builder and more , she has provided a very relevant insight to all of our customers who needed to prepare their home for sale, needed ideas for renovations of their newly acquired homes or just needed advice on design or decoration.
Paul A. Raszewski Jr. - Marketing Design Coordinator
Recently joined the family team to help with design of marketing materials and creating advertising campaigns and creative videos for the company and all its agents.
Alexandra Raszewska - Marketing Distribution Coordinator
Newest addition to our family team is in charge of the distribution of our marketing materials and all social media channels.
Languages spoken by our team: English, French, Italian, Portuguese, Spanish, Polish, Serbian, Russian, Mandarin, Cantonese, Hebrew, Hindi, Swedish, German, Latvian, Arabic, Urdu and many others !
PROUD FAMILY TRADITION SINCE 1402 !